About Richie
After spending 35 years in Law Enforcement, Richie returned to his true passion, The Trumpet. He started his studies in New York, at the ripe old age of 8. By the time 12 came around, he was already performing as a pro. While in New York, he studied with Trumpet Master, Charles Colin. In 1963, he arrived in Los Angeles and studied with Irving Bush, John Clyman, and Tommy Stevens.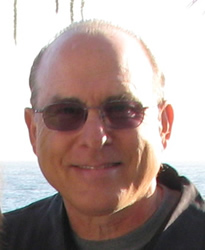 During his college days, he recorded with the likes of Della Reese, Ike and Tina Turner, The Impressions, The Seven Wonders, The Emotions and many others. After receiving his Bachelors Degree and attending Graduate School, he accepted a position in Law Enforcement. During his 35 year tenure, he sadly abandoned his music. Upon his retirement, he dusted off his horn and started on the long road back.
Today, Richie can be heard as the Jazz Trumpeter with The Woody James Big Band, The Leroy Lovette Big Band and The Pat Longo Hollywood Big Band. He also plays Lead Trumpet for the Clyde Reasinger Big Band. He leads his own Jazz Group, "Cool Blue", and has performed with Nancy Sinatra, Kimberly Locke, American Idol, and others.
Richie was the Principal Trumpet and soloist for The Los Angeles Police Department Concert Band.Additionally, he was also the Director of both the LAPD Swing Band, and Jazz Combo. The mentioned principal chair had also been held by the late International Trumpet Virtuoso, Raphael Mendez. Richie also plays first trumpet with the UCLA Alumni Band. Please browse this web site to hear and watch Richie in action. There is also a YouTube site, linked on each page, with many videos of this wonderful music.