Richie's Band Cool Blue


Cool Blue is available for any and all occasions, and in all sizes. The Band delivers more than just a great on-stage performance. We know that discerning clients expect courteous professionals with the flexibility and attention to detail that help create the best event possible. From musical preferences to special announcements, Cool Blue works closely with its clients to ensure that all important details are covered prior to the big day. If you want a top performer both on and off stage, you want Cool Blue.
Click on the picture to hear the band!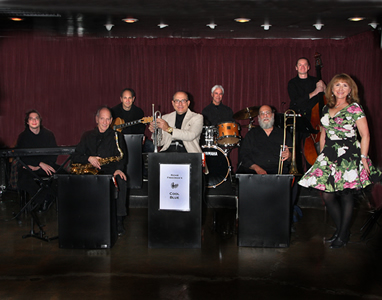 Laura and Richie

Having a party, or a special event? Laura and Richie provide a exceptional show regardless of the venue; (available space is never an issue ). This exciting duo includes instrumental music, vocals, comedy, games, and a great time. They also provide shows for senior residential facilities. Audiences from young to old enjoy the energy and professional entertainment offered by Laura and Richie. Join an ever growing group of clients by having this exceptional duo perform at your next event.

Contact Laura and Richie for booking information at RichardFreedman@msn.com, or through the contact tab within this site. You may also call: 818-640-6822. We look forward to hearing from you!
To watch Laura and Richie in action, click on the following picture: